Validation date: 02 04 2013
Updated on: 03 04 2013
Views: 2793
See on the interactive map:

---
50°35'35"N 004°21'47"E

runway: N/A - grass

Nivelles airfield (French: Aèrodrome de Nivelles, Dutch: Vliegveld Nijvel) was an airfield 30 kilometers south of Brussels.
The airfield was built bij de German military in 1917 during World War I and mainly served as an advanced training center for the Luftwaffe. Located at the airfield was Jagdstaffelschule II.

After the armistice, the airfield became a collection point for surrendered german aircraft, including the aircraft of Jasta 2 "Boelke". The Armistice terms required the surrender of 1700 aircraft, including in particular the Fokker DVII, within 31 days of the cessation of hostilities. The RAF's 29, 48, 79 and 206 Squadrons were based at Nivelles at the time of the surrendering. While the processing of German aircraft was still in progress, 11, 22, 62, 88 and 107 Squadrons took over the airfield between 18 and 20 December 1918.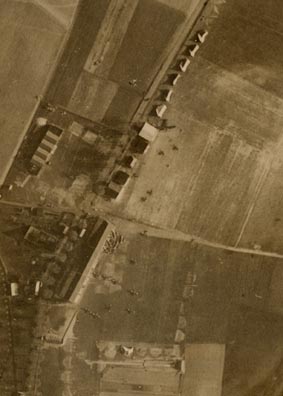 The airfield after the armistice in 1918 (airwar1.org.uk)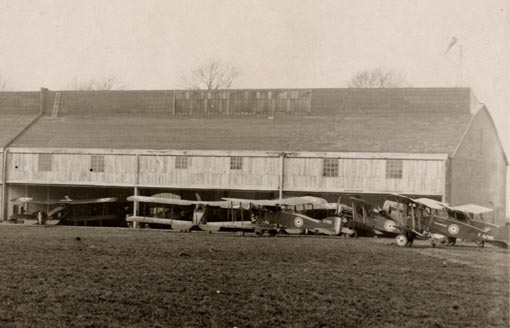 Bristol F2Bs of the RAF outside the large permanent hangar, also visible in the lower half of the aerial photo above (airwar1.org.uk)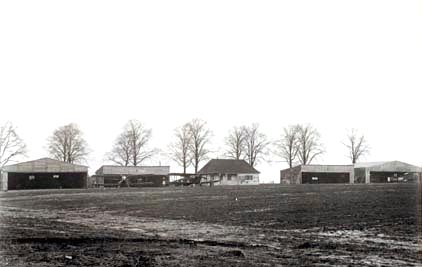 Nivelles sheds 2-5 and office, located at the centre of the aerial photo top (airwar1.org.uk).

On 13 October 1923 the airfield received the Belgian V Air Group out of Schaffen-Diest. The move was the result of a Royal Decree dated 10 April 1910, which established an exclusively military airfield at Nivelles. In the late thirties the airfield housed four squadrons, two equipped with the Fairey Fox's and two with the Fiat CR.42 Falco.



Map of Nivelles in the mid-1930s (Belgian-wings)



Nivelles from the air in the 1930s (KLM, via Belgian-Wings)

On 10 May 1940, Nivelles was attacked by the Luftwaffe during the assault on the low countries. Like other parts of Europe, it was then occupied by the Germans until they were driven out in 1944.

After the war the terrain was deserted. It took until 1957 before a decision was made to turn the abandoned airfield into a commercial zone. Now fully developed, nothing remains of the former airfield.



The location of the old Nivelles airfield in 2013 (Google Earth)